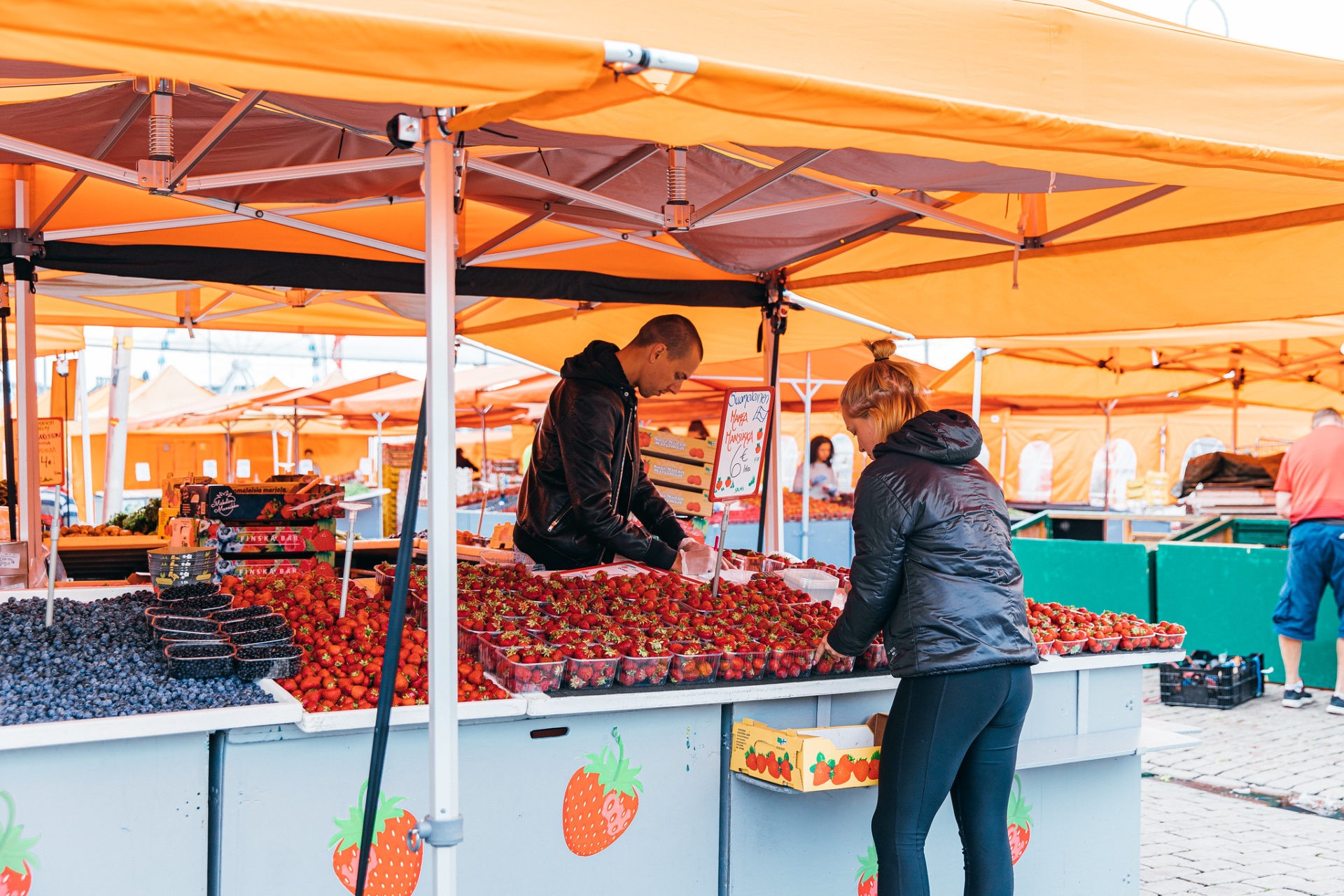 Want to sell goods in a market square?
Helsinki City Premises Ltd is currently in the process of overhauling its system for leasing vending stalls. Market square vending stall applications have been processed and leasing decisions have been made for 2023. New application periods will be announced on this page.
You can also request more information by emailing vuokraus@kaupunkitilat.fi.